Age Verification for QuickBooks Point of Sale
If your business sells beer, wine, hard liquor, tobacco, vape products, or other age-restricted products, then Ability Age Verification is an essential app for your QuickBooks Point of Sale solution.
With a 2D Scanner, Ability Age Verification allows you to check ID's instantly – quickly scan the Driver's License, automatically verify the age, and store the information.
Subscribe Today
First Year/Per Station $299.00
Annual Subscription/Per Station:  $99.00
Benefits
Instantly Verify Age

Accurate Driver License Scans

Flexible Settings for your Business

Streamline Checkout Process
Features 
Manual Entry

2D Scanning

Reporting
Industries
Liquor Stores

Wineries/Tasting Rooms

Convenience Stores

Grocery Stores

Vape Shops

Smoke Shops

Gun Stores

Distilleries

Medical Dispensaries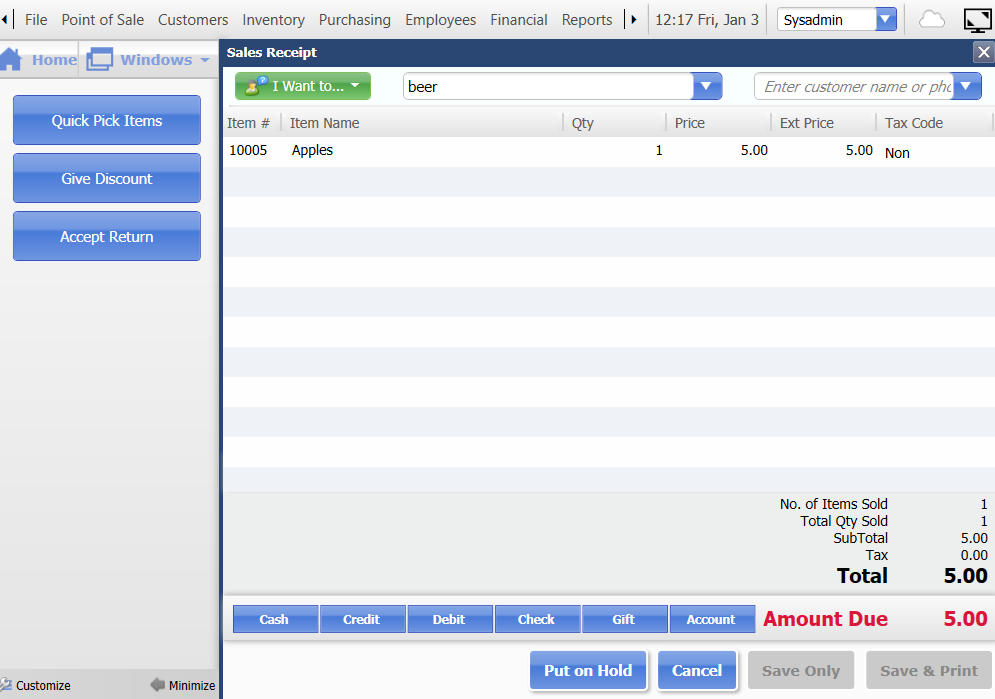 Quickly scan the Driver's License with a 2D scanner.  You can also enable to enter data manually.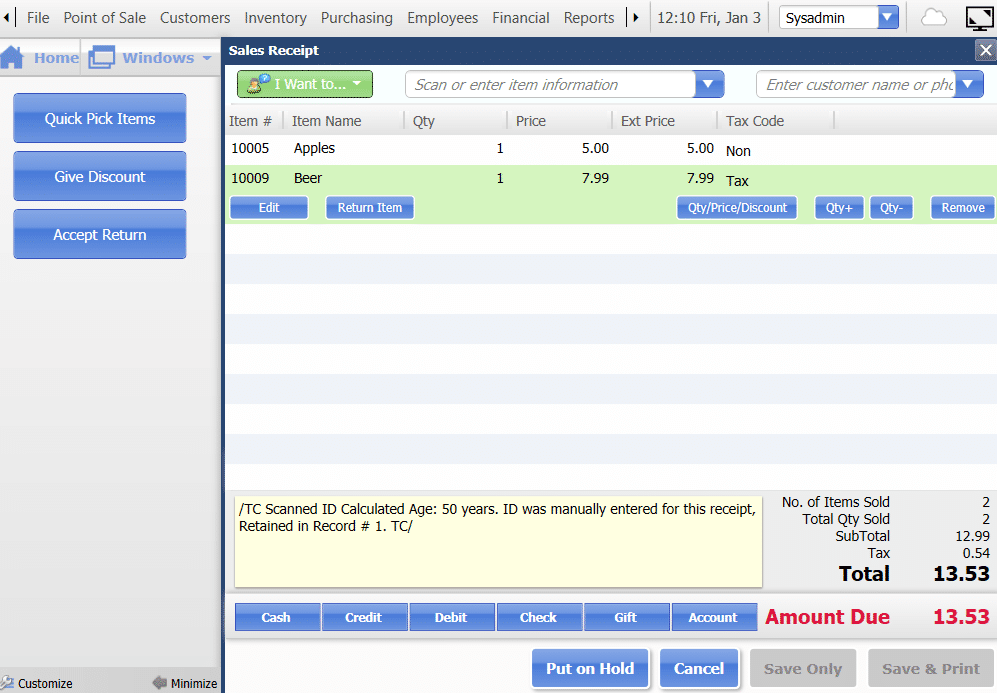 If the customer is not of age, a warning prompt will be displayed and the age-restricted item has been removed.
Scan and add items to the "Make A Sale" Screen. When an age restricted item is added the Ability Age Verification Prompt will automatically popup.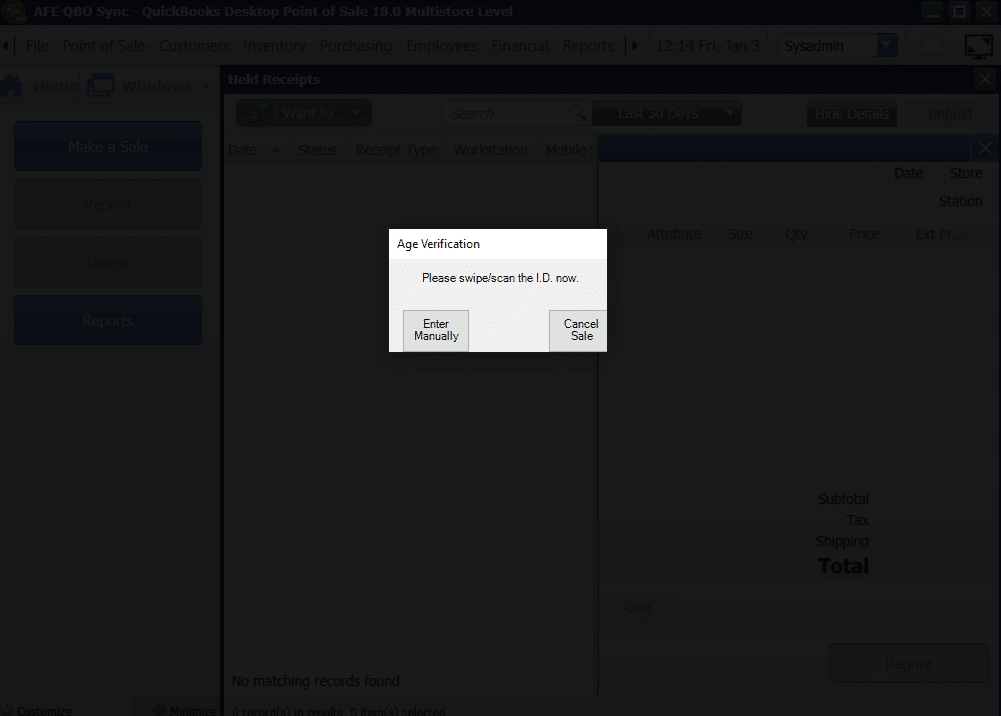 Our Ability Age Verification App will record the scanned ID age information in the QuickBooks Point of Sale comment field.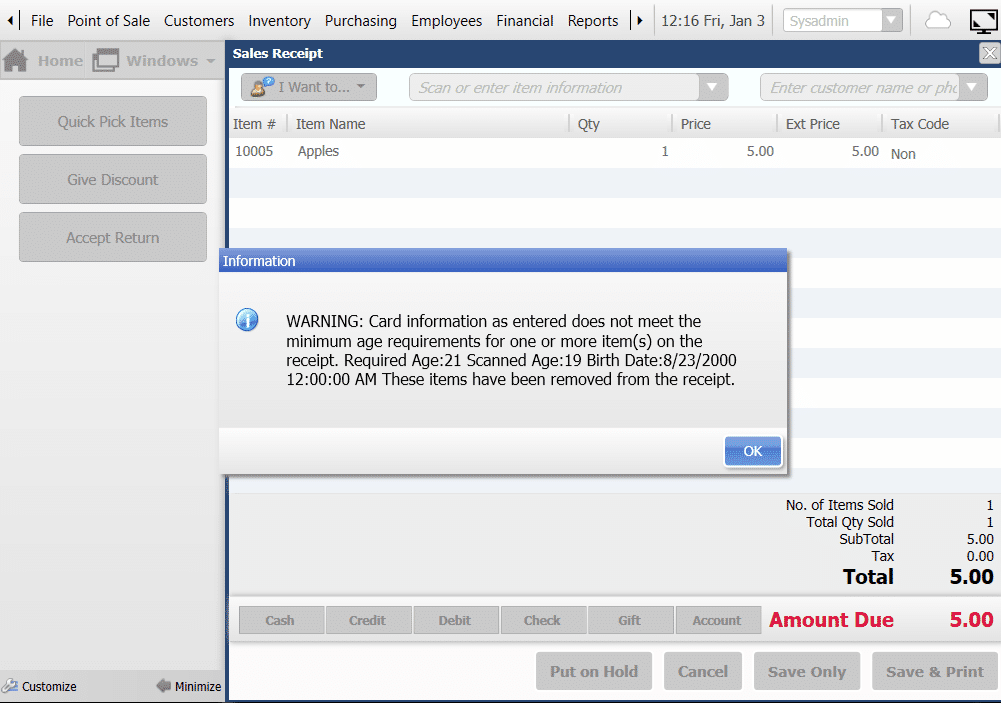 What versions of QuickBooks Point of Sale does Ability Age Verification work with?

Ability Age Verification works with the following QuickBooks Point of Sale Versions:

v9, v10, v2013 (v11), v2015 (v12), v18

What is included in my subscription?

Technical support is included with your subscription.  Our team will help install, review the settings and configurations, and demonstrate how the app works.