Teaming with Key Partners
Experts in QuickBooks
E
xceptional service
Expert Partners & Locations, ProAdvisors 
Ability Business has developed key relationships with expert partners serving a variety of small and midmarket verticals as well as offering a multitude of services.  These services include consultation, set-up, installation, clean-up, training, accounting, advisory services, and development. 
We are dedicated QuickBooks ProAdvisors, life-long learners & educators, and passionate about enabling you and your business to scale with QuickBooks. 
We are certified QuickBooks ProAdvisors, recognized in Insightful Accountants Top 100 ProAdvisors, award-winning QuickBooks Solution Providers, and members of the Intuit Trainer-Writer Network, as well as involved in councils.   
In our partner network, three experts have been recognized as Insightful Accountant's ProAdvisor of the Year and several have been named in the Top 100 list.  This prestigious award recognizes the best of the best in the ProAdvisor world who have embraced the ProAdvisor program and have leveraged it in order to better serve their clients, grow their own business, and impact the QuickBooks community.  Take a peek at the 2021 Top 100 ProAdvisors here.
ProAdvisor of the Year, Insightful Accountant
Top 100 ProAdvisors, Insightful Accountant
Judy Borland, Allentech Solutions, LLC
Lisa Burnett, Ability Business
Bob Crook, Small Business Solutions, LLC
MB Raimondi, MB Raimondi, CPA.CITP
Katherine Wynne-Jones, Wynne-Jones & Associates
Depending on your needs, together as your trusted advisor, we can help you scale through our services.  Read more about our expert partners below.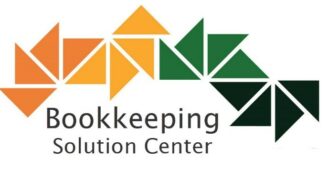 Bookkeeping Solution Center, also known as QB Solution Center, provides QuickBooks® Software Solutions and information for your business. We offer accounting, financial management and consulting services to small and mid-size business owners, financial professionals, and to QuickBooks® users. Elissa Greeley and Nanci Savage have been serving businesses for over 25 years in a vast array of services including support for QuickBooks®, set-up and training and/or consulting services. Additional services include software sales, bookkeeping, data reviews and clean-ups, ongoing support and much more.
More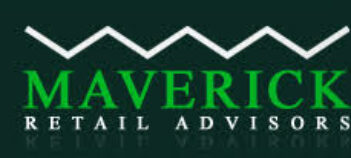 Maverick Retail Advisors has served hundreds of clients in Silicon Valley and across the western United States. Scott Mosher, our founder, and managing partner has helped specialty retailers simplify and manage their business operations and increase net revenue for over 25 years.
More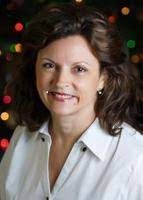 My firm offers management & consulting services for businesses and personal entities. We use QuickBooks Desktop( QBD) or QuickBooks Online (QBO) as the accounting software to record your transactional data to provide you with financial management tools to guide your business and personal financial decisions. We are not
simply data entry services, so should that be the level of service you are seeking, my firm is not the correct match for your desires.
More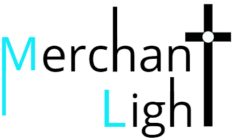 Merchant Light has served retail, manufacturing, construction, service and even banking customers for over 20 years! Jay Thompson, COO started the company after he sold his chemistry lab back in 1993. After some twists and turns, he began QB Services LLC. It was later renamed to Merchant Light LLC.
More
QuickBooks Solution Provider
We are a member of the QuickBooks Solution Provider Program, certified to support you and help you take
advantage of Intuit's QuickBooks offerings. Ability Business is a top Executive QuickBooks Solution Provider (QSP) and has been presented numerous awards throughout the years. Our relationship with Intuit allows us to bring you the best products and solutions and give you the tools for your business needs.
QuickBooks Solution Providers Advisory Councils
In past terms, Ability Business has served on the QuickBooks Solution Provider Advisory Council.  During this  2-year term, we met with Intuit Managers, Channel Account Managers, Product Development Teams, and other
QSP members to help further the direction of products and services.
Currently, Lisa Burnett and Jason Smith represent Ability Business on the QuickBooks Solution Provider POS Council.  We meet monthly to discuss the direction of QuickBooks Point of Sale Desktop.
QuickBooks ProAdvisor
As a QuickBooks® ProAdvisor, a certified independent accounting pro, business advisor, vertical specialist, and solution provider can provide strategic insights to drive small business success.
See what you gain when you collaborate with a QuickBooks® ProAdvisor
expert advice and guidance that's tailor-made for your business
up-to-date knowledge of the latest features, solutions, apps, and accounting rules
more time pursuing your passion and dreams, and less time on your books