Consignment Made Easy for QuickBooks Point of Sale
Ability Consignment was built for QuickBooks Point of Sale and QuickBooks Desktop to streamline your Resale and Consignment business workflows.  With QuickBooks Point of Sale as your foundation for sales and inventory tracking, simply add Ability Consignment to your solution to track consignor's sales, generate reports, and insert Bills into QuickBooks.
Benefits
Easy to Use

Accurate

Flexible Settings

Track Owned Inventory

Track Consigned Inventory

Save Time & Energy
Features 
Track by Percentage %

Track by Flat Dollar $

Generate Payout Reports

Insert Bills into QuickBooks

Price Drop Feature

Additional Reports
Industries
Antique Malls

Consignment Stores

Resale Shops

Co-ops

Art Galleries

Boutiques
Subscribe Today
First Year: $499.00
Annual Subscription:  $199.00
How Ability Consignment works with QuickBooks Point of Sale and QuickBooks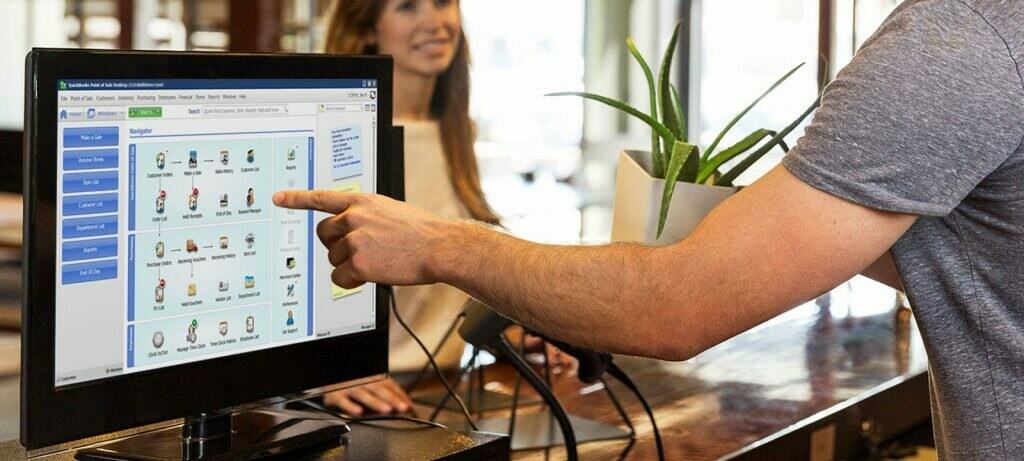 Receive inventory, print tags, and make sales  in QuickBooks Point of Sale.
Refresh QuickBooks Point of Sales Data, review and print payouts, and insert Bills into QuickBooks.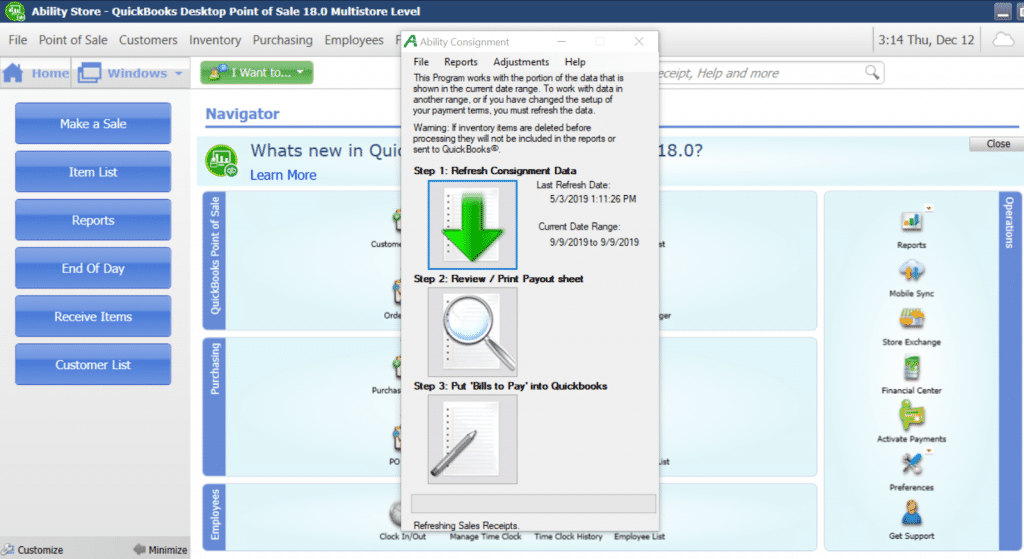 What versions of QuickBooks Point of Sale does Ability Consignment work with?

Ability Consignment works with the following QuickBooks Point of Sale Versions: 

v6
v7
v8
v9
v10
v2013 (v11)
v2015 (v12)
v18

What is included in my subscription?

Technical support is included with your subscription.  Our team will help install, review the settings and configurations, and demonstrate how the app works.