About Us

Innovative | Trusted | Professional
Ability Business is an innovative consulting and development firm located in North Canton, Ohio. Throughout the years, we have provided viable solutions for small and mid-size businesses with QuickBooks® as the foundation.
Our array of services includes consulting, training, expert support, and development. Our team is comprised of consultants, strategists, problem solvers, support gurus, and developers. As trusted advisors, each Ability Team Member brings a wealth of experience and knowledge to serve your software, hardware, and custom business needs.
Since 2002, Ability Business has been at the forefront of developing apps that add specific functionality for QuickBooks Point of Sale. In 2011, we received the Intuit Value Add award and in 2012, the Intuit Reseller Customizer of the Year award. The purpose of our Ability Apps is to enable business owners to add features and functionalities to QuickBooks Point of Sale to increase productivity and boost efficiencies.
Our client base includes a variety of retail verticals including Boutiques, Consignment, Specialty Retail, Produce Markets, Garden/Landscape, Grocery & Deli, Bulk Foods, Meat & Fish markets, Vape Shops, Cheese Shops, Liquor & Wine as well as wholesale/distribution and manufacturing. The types of projects we typically perform for clients include software selection, set-up, implementation, training, troubleshooting, and consulting for QuickBooks. We also consult and develop on special projects like custom sync tools, reports, and apps.
Our Mission
Our mission at Ability Business is to provide small and mid-size companies a business solution with QuickBooks as their foundation along with an Ability App and our services that will empower them to run their business, streamline workflows, and provide reporting in order to make better business decisions.
Our Core Values
Above & beyond: Be proactive, provide superior quality, value, and service.
Balance Life: Work hard, but play harder.
Innovative: Think outside the box and collaborate with team members.
Lead & Learn: Be impactful, respect, teach, and support each other.
Integrity: Build trust, listen and be honest.
Talent: Share your talents & bring out the best in everyone.
Yes-minded: Anything is possible, dream big!
QuickBooks Solution Provider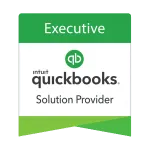 We are a member of the QuickBooks Solution Provider Program, certified to support you and help you take advantage of Intuit's QuickBooks offerings. Ability Business is a top Executive QuickBooks Solution Provider (QSP) and has been presented numerous awards throughout the years. Our relationship with Intuit allows us to bring you the best products and solutions and give you the tools for your business needs.
QuickBooks Solution Providers Advisory Councils
In past terms, Ability Business has served on the QuickBooks Solution Provider Advisory Council.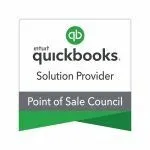 During this  2-year term, we met with Intuit Managers, Channel Account Managers, Product Development Teams, and other QSP members to help further the direction of products and services.
Currently, Lisa Burnett and Jason Smith represent Ability Business on the QuickBooks Solution Provider POS Council.  We meet monthly to discuss the direction of QuickBooks Point of Sale Desktop.
Founder
Don Opphile
Don is the founder of Ability Business, establishing the company to provide business computer services using his 30 years plus background as Director of Operations for a 20 plus unit fast-food operation. While involved in every aspect of the operation, he found he could not get the information he needed from the existing Panasonic standalone register systems.  He also saw the wasted effort, time, and energy and the delay caused by using punch cards to get critical accounting data. He taught himself programming in the seventies and built both a full accounting package, including payroll, as well as a system to pull together all of the critical day to day information from all units, consolidate it and provide exception reporting, labor forecasting, and unit performance via the new internet capabilities.
He then decided to start a small computer support business. He quickly found that clients needed more than off the shelf solutions to their unique operational problems and opportunities. With popular demand for his services, he gathered a select group of talented young folks and Ability Business was born. In looking for the best off the shelf software that would both serve Ability's clients as well as provide a base for building added capabilities needed by clients, Don decided to link up with QuickBooks and Quickbooks Point of Sale, quickly becoming a custom solution provider for businesses across the country. Don is proud that Ability Business is still maintaining the focus he set on individual customer attention, understanding, analyzing their needs, and providing unique solutions that others simply cannot provide.
Staff
Lisa Burnett—General Manager & Business Development Consultant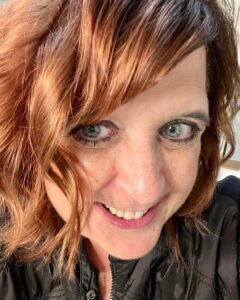 Lisa has been with Ability Business since 2012, working as the company's general manager. The favorite parts of her job are collaborating with colleagues and solving business owner's pain points.
As general manager, Lisa's main duties are day-to-day operations and accountability for developing vision, strategies, operations, and financial results, as well as leading the entire team. Her many credentials include Certified QuickBooks ProAdvisor in Point of Sale, Desktop, Enterprise, and Online. Lisa is also a member of the Intuit Trainer/Writer Network which is an elite group of 200 members who are Certified QuickBooks Proadvisors and are authorized to train and write for Intuit.   
Prior to coming to Ability Business, Lisa had experience in a myriad of roles, such as sales, consulting, training, and support. She has a bachelor's degree in Education, and when not working, likes camping, yoga, and scrapbooking.
Dorian Evans—Productivity Support Specialist
Dorian Evans joined Ability Business in 2021, working as the company's Productivity Support Specialist. His favorite part of the job is being able to help and support clients to increase their positive experiences. He is most passionate about creating an innovative environment where employees and clients can thrive.
Dorian's general duties include answering phone calls and assisting clients with technical appointments. Additionally, he aids sales and support teams with following up with new clients and making sure that said clients are being supported in the best way possible.
Dorian will earn an Associate's degree in English from Stark State University, as well as other certifications. He received three Bravo Zulus from a previous employer for his dedication and hard work. Additionally, he made the President's List 2021 at Stark State College.
When he's not working, Dorian enjoys drawing, writing, making videos, and spending time with his cat, Elvis. He also likes watching westerns, martial arts videos, and documentaries.
Jason Smith—Support Desk Manager, Sales Engineer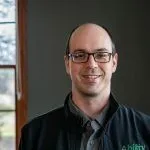 Jason has been with Ability Business since 2001. His favorite and most rewarding part of working at Ability Business is being able to provide clients with solutions that will make them happy and save them time. As the company's support desk manager and sales engineer, Jason's daily duties include project development roadmaps, top tier tech support, and all things involving consulting and creative solutions.
Jason went to Kent State University and enjoys watching Star Trek, Lucifer, and Bones. When he's not working, he enjoys brewing beer and mead and hanging out with Mort, his Pomeranian named after the fluffy lemur in Madagascar.
Brandon Kovatch—Technical Support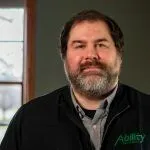 Brandon has been with Ability Business since 2014, He enjoys working as a team with his colleagues to create new solutions and finding the right solution to a new technical issue.
His general duties include providing technical support for Ability applications, QuickBooks software, and Windows-based workstations. He studied computer information systems at the University of Akron and earned a National Defense Service Medal and Overseas Short and Long Tour Service Ribbons from the United States Air Force. When not working, he volunteers as a chef for a local non-profit cafe and likes to compose and record music.
Nathan Eckberg— Project Manager & Software Engineer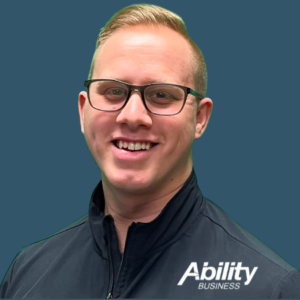 Nathan Eckberg joined Ability Business in November 2021, working as the company's Lead Developer and Project Manager. His favorite part of the job is working alongside a great and flexible team that all share the same passion to make product offerings better for customers. He is most passionate about coding and how it can have a positive impact on small business owners anywhere across the world.
Nathan's general duties include helping to lead the development efforts of Ability Financial Exchange by understanding the needs of the customer base to make products better serve current and future customers, leading the development team to prioritize and resolve issues that arise in AFX, and helping to steer the product roadmap for AFX.
He attended Stark State College of Technology, where he earned an Associate's degree in Computer Science. Additionally, Nathan created an award-winning promotional video for a midwestern small-cap company showcasing the internal culture and building camaraderie among a small team of unpaid virtual interns.
When he's not working, Nathan loves to spend time with his wife and kids, mainly going for walks. He enjoys recreational powerlifting and finding new and used pieces of equipment for his home gym. He likes to play music, spend time with his church family at Maranatha, and listen to podcasts, including the Massenomics Podcast, Dave Tate's Table Talk, Accidental Tech Podcast, and Connected. His motto is Lifting Hard and Living Easy. He also volunteers at Maranatha Bible Church, helping to lead worship, and has been doing so since high school.
Matt Miller—Software Engineer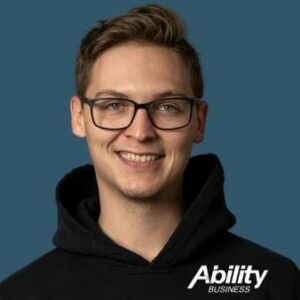 Matt Miller joined the Ability Business team as the company's software engineer in 2020. His main duties include providing enhancements, features, and quality control to the software products, with a significant focus on Ability Financial Exchange for QuickBooks® Online. He is most passionate about technology, learning, and building professional relationships.
Prior to choosing a career in software engineering, Matt's love for math led him to pursue teaching, until he realized an engineering role better suited him. He graduated from Kent State University, where he earned a Bachelor of Science degree in computer science. When he's not working, he loves reading fantasy novels, lifting weights with friends, playing video games and net sports (volleyball, tennis, ping pong), reading the Bible, and drinking good coffee. Matt has extensive volunteer work experience, including volunteering at a retirement home, being a Victim of Crime advocate, and providing both volunteer labor and Bible teachings to his church.
Our Intuit Team
Sean McCaffery- Global Channel Sales Leader- QuickBooks Solution Provider Program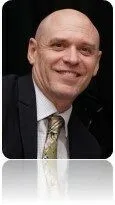 Sean McCaffery has more than 15 years of experience leading channel sales and cloud solutions in the US and Internationally. Sean has held leadership positions with Avaya in Europe growing the channel business with resellers and distributors in key countries driving double-digit growth. He then joined Rackspace Technology and was instrumental in developing sales growth strategies in cloud adoption for customers and partners. Most recently, he ran channels at Dizzion responsible for dynamically growing and expanding the partner ecosystem through SaaS based VDI solutions before joining Intuit. Currently, he runs the QuickBooks Solution Provider Program supporting the strong business that solution providers and ISV partners have established as well as finding new opportunities to drive emerging mid-market growth together!
Craig Baker – Senior Partner Development Manager – QuickBooks Solution Provider Program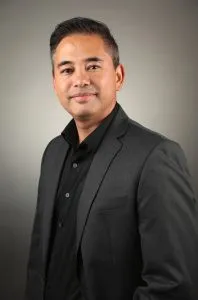 Craig is the dedicated Intuit partner development manager for Ability Business. He has been with Intuit since 2004 and is based out of the Tucson, AZ Intuit campus. Craig is key part of the successful relationship we have with the QuickBooks Solution Provider Program. Our partnership enables Ability Business to fuel business prosperity to our clients. You may contact Craig directly to validate our credentials with Intuit.
Email: craig_baker@intuit.com
Phone: 520-901-2664
QuickBooks Payments Team
George Madenian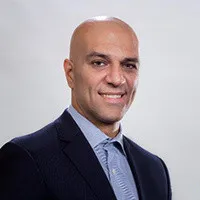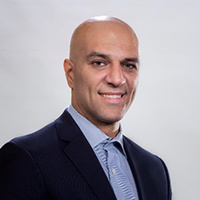 George Madenian is the Sales Manager with Intuit Payment Solutions. He is a 10-year veteran with Intuit, helping our clients with integrated credit card processing so they can save time, reduce overhead, and scale their operations with ease. He can set up merchant processing and payment solutions from inside your QuickBooks software, your mobile device, your e-commerce site, and more.
Marvin Safi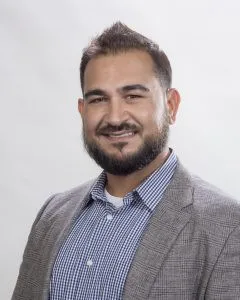 Marvin Safi began with Intuit in 2006, helping business owner's form LLC's and Corporations. In 2013, he moved to the merchant services division of Intuit, now known as QuickBooks Payments – where he helps businesses accept credit cards, digital payments, and electronic funds transfers.  Marvin is very knowledgeable in all areas of merchant services. He is efficient, honest, and easy to work with.  When not working, Marvin enjoys time on the beach with his wife and kids.
QuickBooks Payroll Team
Noah Raney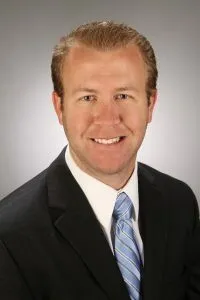 Noah is our dedicated Intuit Senior Account Payroll Manager who can help you find the right payroll solution for you and your business. He is well versed in all of the QuickBooks platforms being desktop/online/standalone and payroll has been his world since joining Intuit 13 years ago. Whether you are looking for ways to save on time, reduce inflated payroll costs, or just get set up with the best discounts, he is here to help. Your success and satisfaction is of utmost importance!
Awards
2022 Top POS Partner
2021 Top POS Partner
2020 Top POS Partner
2020 Top Payments Partner
2019 Top POS Partner
2019 Top Payments Partner
2018 Executive Tier Achiever
2017 $500k Club Achiever
2016 $500k Club Achiever
2015 $Million Dollar Club
2014 Intuit Top Sales Performer Northeast
2012 Intuit Reseller Customizer of the Year
2011 Top Payment Sales Mid-Atlantic Region
2011 Top Point of Sale Sales Mid-Atlantic Region
2011 Intuit Value Add Award