About Us

Innovative | Trusted | Professional
Our Journey: A Timeline of Achievements
Empowering Businesses with Seamless Point of Sale Solutions
At Ability Business, we're dedicated to creating cutting-edge POS solutions, apps (applications) and register software that simplifies operations and boosts productivity for businesses. Our mission as small business consultants is to provide intuitive and reliable tools that help businesses thrive.
At Ability Business, we've been the go-to experts and business consultants for QuickBooks Point of Sale (POS) implementation, training, support, app development, and our cutting-edge Ability Financial Exchange sync. We've specialized in business solutions that connect QuickBooks Online and QuickBooks Point of Sale Desktop, helping businesses streamline their financial operations.
We're undergoing an exciting transformation to better serve the evolving needs of businesses like yours. As part of our journey, we are thrilled to introduce the Ability Register POS, a powerful point-of-sale solution designed to seamlessly integrate with QuickBooks Online. Our passion for providing business solutions that are powerful, effective and easy to use remains unwavering, and our expertise has grown to encompass a wide range of services. Consider us your business consultants with an innovative POS solution that makes your day-to-day operations easier than ever before.
2001
Ability Business Computing founded
2005
Ability was one of the original members to join the QuickBooks Solution Provider Program
2006
Ability Integrated Scale for QuickBooks Point of Sale
2008
Ability Consignment for QuickBooks POS
2010
Ability Total Customer for QuickBooks POS
2011
Intuit Value Add Award presented to Ability
2011
Ability Serial Number Enforcement for QuickBooks POS v9
2012
Ability Handheld Receiving for QuickBooks POS
2014
Ability Beep for QuickBooks POS
2015
Ability Surcharge for QuickBooks POS
2016
Ability Customer Display & Signature Capture for QuickBooks POS
2018
Ability RoundUp Donations for QuickBooks POS
2018
Ability EBT Calculator for QuickBooks POS
2018
Ability Financial Exchange for QuickBooks Online
November 2018
"Shark Tank Winner" for QuickBooks Solution Provider Program
2019
Awarded Top QuickBooks POS & Payments Partner
2020
Awarded Top QuickBooks POS & Payments Partner
2021
Awarded Top QuickBooks POS Partner
2022
Awarded Top QuickBooks POS Partner
November 2022
Ability Financial Exchange listed on the QuickBooks Online Marketplace
December 2022
Lightspeed Retail Partner ShopifyPOS Partner
2024
Announcement:  Ability Register Software
The New Ability Business
Welcome to the new Ability Business, where we are committed to driving innovation and enhancing your business's capabilities in the digital age. While our legacy as QuickBooks Point of Sale (POS) experts still holds, our vision has expanded, and we're proud to present our latest venture: the Ability Register POS, a complete point-of-sale solution to power your business.
Our Mission
Our mission is to empower companies with cutting-edge business solutions that simplify and elevate their operations. We believe that a reliable point-of-sale system is the heart of any successful retail or service enterprise. Therefore, we've harnessed our years of experience in consulting, training, and support to bring you the Ability Register POS—a point-of-sale solution that seamlessly integrates with QuickBooks Online. Our commitment to your success remains at the core of everything we do.
Our Core Values
Above & beyond: Be proactive, provide superior quality, value, and service.
Balance Life: Work hard, but play harder.
Innovative: Think outside the box and collaborate with team members.
Lead & Learn: Be impactful, respect, teach, and support each other.
Integrity: Build trust, listen and be honest.
Talent: Share your talents & bring out the best in everyone.
Yes-minded: Anything is possible, dream big!
Our Journey
Over the years, we've seen businesses evolve and adapt to changing technologies and customer expectations. That's why we've expanded our focus to an area where we perceive a need: POS solutions. While we continue to offer our expertise in QuickBooks consulting, training, and app development, we're also passionate about providing businesses with the tools they need to thrive in an increasingly digital world.
The Ability Register: Our Point of Sale Solution

The Ability Register, a lite Retail POS system, is the latest product of our dedication to innovation. This state-of-the-art point-of-sale solution is designed to provide you with a hassle-free, efficient, and intuitive experience. With seamless integration into QuickBooks Online, you can use our easy POS system to manage your finances, gain real-time insights, and streamline your operations like never before.
Our Team of Business Consultants
Our team of business consulting experts brings a diverse range of skills and experiences to the table. We're dedicated to supporting your business's growth and success. Whether you're seeking assistance with our new POS solution, QuickBooks integration, or need expert guidance, we're here to help.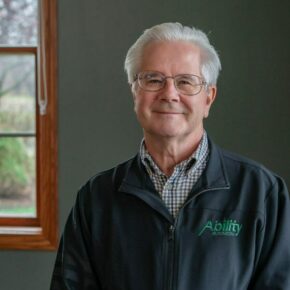 Don Opphile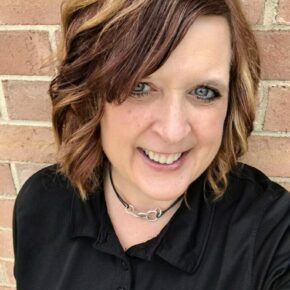 Lisa Burnett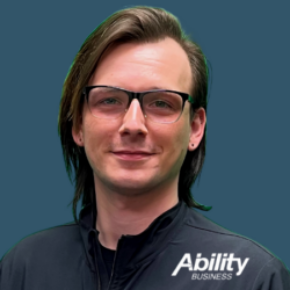 Dorian Evans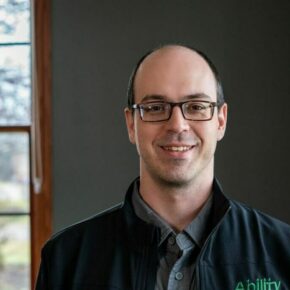 Jason Smith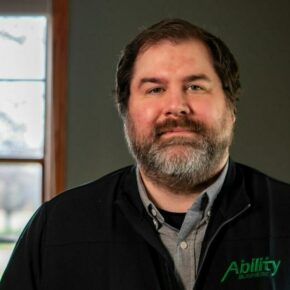 Brandon Kovatch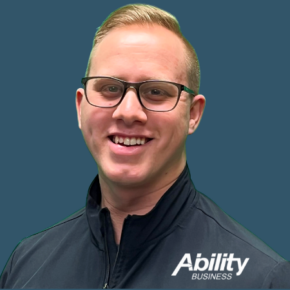 Nathan Eckberg
Your Partner for Success
At Ability Business, we are your trusted partner for navigating the evolving landscape of business solutions and technology. We're excited about the journey ahead, and we look forward to helping your business thrive with the Ability Register POS and a host of other services. Join us in embracing the future of business technology!
Contact Us
Have questions, need support, or want to learn more about our services, including our POS solutions? Reach out to us today. We're here to provide business consulting that will help you transform your business for success in the digital age.