About Us

Innovative | Trusted | Professional
Ability Business is an innovative consulting and development firm located in North Canton, Ohio. Throughout the years, we have provided viable solutions for small and mid-size businesses with QuickBooks® as the foundation.
Our array of services includes consulting, training, expert support, and development. Our team is comprised of consultants, strategists, problem solvers, support gurus, and developers. As trusted advisors, each Ability Team Member brings a wealth of experience and knowledge to serve your software, hardware, and custom business needs.
Since 2002, Ability Business has been at the forefront of developing apps that add specific functionality for QuickBooks Point of Sale. In 2011, we received the Intuit Value Add award and in 2012, the Intuit Reseller Customizer of the Year award. The purpose of our Ability Apps is to enable business owners to add features and functionalities to QuickBooks Point of Sale to increase productivity and boost efficiencies.
Our client base includes a variety of retail verticals including Boutiques, Consignment, Specialty Retail, Produce Markets, Garden/Landscape, Grocery & Deli, Bulk Foods, Meat & Fish markets, Vape Shops, Cheese Shops, Liquor & Wine as well as wholesale/distribution and manufacturing. The types of projects we typically perform for clients include software selection, set-up, implementation, training, troubleshooting, and consulting for QuickBooks. We also consult and develop on special projects like custom sync tools, reports, and apps.
Our Mission
Our mission at Ability Business is to provide small and mid-size companies a business solution with QuickBooks as their foundation along with an Ability App and our services that will empower them to run their business, streamline workflows, and provide reporting in order to make better business decisions.
QuickBooks Solution Provider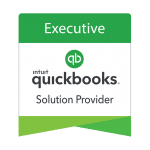 We are a member of the QuickBooks Solution Provider Program, certified to support you and help you take advantage of Intuit's QuickBooks offerings. Ability Business is a top Executive QuickBooks Solution Provider (QSP) and has been presented numerous awards throughout the years. Our relationship with Intuit allows us to bring you the best products and solutions and give you the tools for your business needs.
QuickBooks Solution Providers Advisory Councils
In past terms, Ability Business has served on the QuickBooks Solution Provider Advisory Council.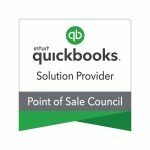 During this  2-year term, we met with Intuit Managers, Channel Account Managers, Product Development Teams, and other QSP members to help further the direction of products and services.
Currently, Lisa Burnett and Jason Smith represent Ability Business on the QuickBooks Solution Provider POS Council.  We meet monthly to discuss the direction of QuickBooks Point of Sale Desktop.
Founder
Don Opphile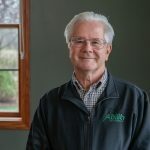 Don is the founder of Ability Business, establishing the company to provide business computer services using his 30 years plus background as Director of Operations for a 20 plus unit fast-food operation. While involved in every aspect of the operation, he found he could not get the information he needed from the existing Panasonic standalone register systems.  He also saw the wasted effort, time, and energy and the delay caused by using punch cards to get critical accounting data. He taught himself programming in the seventies and built both a full accounting package, including payroll, as well as a system to pull together all of the critical day to day information from all units, consolidate it and provide exception reporting, labor forecasting, and unit performance via the new internet capabilities.
He then decided to start a small computer support business. He quickly found that clients needed more than off the shelf solutions to their unique operational problems and opportunities. With popular demand for his services, he gathered a select group of talented young folks and Ability Business was born. In looking for the best off the shelf software that would both serve Ability's clients as well as provide a base for building added capabilities needed by clients, Don decided to link up with QuickBooks and Quickbooks Point of Sale, quickly becoming a custom solution provider for businesses across the country. Don is proud that Ability Business is still maintaining the focus he set on individual customer attention, understanding, analyzing their needs, and providing unique solutions that others simply cannot provide.
Staff Bios
Lisa Burnett—General Manager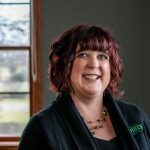 Lisa has been with Ability Business since 2012, working as the company's general manager. The favorite parts of her job are collaborating with colleagues and solving business owner's pain points.
As general manager, Lisa's main duties are day-to-day operations and accountability for developing vision, strategies, operations, and financial results, as well as leading the entire team. Her many credentials include Certified QuickBooks ProAdvisor in Point of Sale, Desktop, Enterprise, and Online. Lisa is also a member of the Intuit Trainer/Writer Network which is an elite group of 200 members who are Certified QuickBooks Proadvisors and are authorized to train and write for Intuit.   
Prior to coming to Ability Business, Lisa had experience in a myriad of roles, such as sales, consulting, training, and support. She has a bachelor's degree in Education, and when not working, likes camping, yoga, and scrapbooking.
Mike Braccio—Sales Manager & Consultant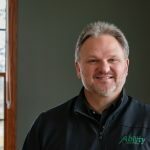 Mike has been with Ability Business for three years. As sales manager and consultant, he enjoys assisting business owners to identify software solutions that will automate business tasks so they can focus on developing, enhancing, and growing their business. Mike's daily duties often consist of navigating clients through various features to help identify the point of sale solution that meets their financial, inventory, eCom, and storefront(s) needs.
Mike's credentials include Certified QuickBooks ProAdvisor for Desktop, Enterprise, Point of Sale, and Online. He earned a trade certification in Electrical Engineering, and when not working, can be found spending time with his wife, two kids, and German shepherd.
Jason Smith—Support Desk Manager, Sales Engineer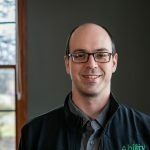 Jason has been with Ability Business since 2001. His favorite and most rewarding part of working at Ability Business is being able to provide clients with solutions that will make them happy and save them time. As the company's support desk manager and sales engineer, Jason's daily duties include project development roadmaps, top tier tech support, and all things involving consulting and creative solutions.
Jason went to Kent State University and enjoys watching Star Trek, Lucifer, and Bones. When he's not working, he enjoys brewing beer and mead and hanging out with Mort, his Pomeranian named after the fluffy lemur in Madagascar.
Brandon Kovatch—Technical Support, Social Media Content Strategist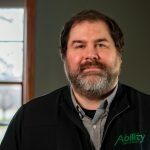 Brandon has been with Ability Business since 2014, working in a dual role as both the company's support technician and social media content strategist. He enjoys working as a team with his colleagues to create new solutions and finding the right solution to a new technical issue.
His general duties include providing technical support for Ability applications, QuickBooks software, and Windows-based workstations. He studied computer information systems at the University of Akron and earned a National Defense Service Medal and Overseas Short and Long Tour Service Ribbons from the United States Air Force. When not working, he volunteers as a chef for a local non-profit cafe and likes to compose and record music.
Our Intuit Team
Kimberly Mitchell- Senior Channel Account Manager- QuickBooks Solution Provider Program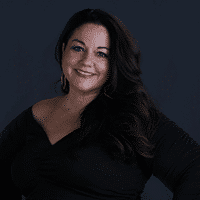 Accomplished Senior Channel Account Manager with over 16 years of experience in direct and channel sales at Intuit, Inc. She has a talent for identifying partner's needs and presenting appropriate product and service offerings. Kim demonstrates the ability to gain partner's trust and provides exceptional follow-up, which leads to increased referral business. Kim is passionate about helping partners excel in designing and implementing strategies for growth and developing strategic partnerships through cultivating relationships.
Intuit Payments Team
George Madenian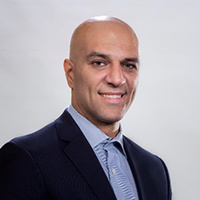 George Madenian is the Sales Manager with Intuit Payment Solutions. He is a 10-year veteran with Intuit, helping our clients with integrated credit card processing so they can save time, reduce overhead, and scale their operations with ease. He can set up merchant processing and payment solutions from inside your QuickBooks software, your mobile device, your e-commerce site, and more.
Marvin Safi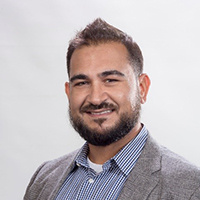 Marvin Safi began with Intuit in 2006, helping business owner's form LLC's and Corporations. In 2013 he moved to the merchant services division of Intuit, now known as QuickBooks Payments – where he helps businesses accept credit cards, digital payments, and electronic funds transfers.
Marvin is very knowledgeable in all areas of merchant services. He is efficient, honest, and easy to work with. When not working, Marvin enjoys time on the beach with his wife and kids.
Joe Yalinkatian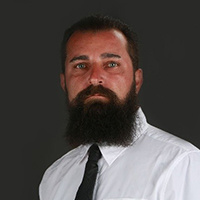 Joe Yalinkatian is an Account Manager with Intuit Payment Solutions. He has been working for Intuit Payment Solutions for over 15 years. Joe has won the CEO Sales Club for the first 7 years of inception. Joe handles our merchant account needs, including credit card and ACH processing, mobile options, e-commerce, and more. Joe likes to really understand your needs to ensure you have the "perfect" products that fit your business needs. He works closely with us to provide you the integration with QuickBooks that can be obtained only via Intuit Merchant Services. In this ever-changing Credit Card processing industry, Joe continues to stay ahead of the game and demonstrate a level of awareness that goes beyond your everyday sales agent. His commitment to delighting customers has helped him become a well-respected professional in the industry.
Gabor Terebesi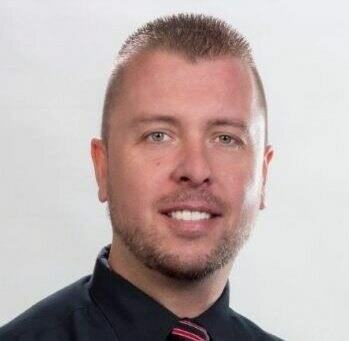 Gabor Terebesi is an Account Manager with the Payments Team of Intuit for over 15 years. He works in the partner division for Intuit payments to ensure Intuit partners along with any clients of theirs are in the most suitable and financially cost-effective solution accepting payments through eCommerce, QuickBooks, mobile payments, or any other options necessary for their business.
Awards
2019 Top POS Partner
2019 Top Payments Partner
2018 Executive Tier Achiever
2017 $500k Club Achiever
2016 $500k Club Achiever
2015 $Million Dollar Club
2014 Intuit Top Sales Performer Northeast
2012 Intuit Reseller Customizer of the Year
2011 Top Payment Sales Mid-Atlantic Region
2011 Top Point of Sale Sales Mid-Atlantic Region
2011 Intuit Value Add Award