QuickBooks Premier Plus
More automation to save time and boost productivity. 
Get organized to successfully run your business.
New Features for QuickBooks Premier Plus 2022
Enhanced Computing Power (64-bit) 
Pay Vendor Bills Online
Upload Bills
Attach Documents to Transactions
Customize and Email Bill Payment Stubs
Choose from Multiple Email Contacts
E-commerce Integration*
Payment Links for Payment Users
Simplified Activations for Assisted Payroll Users
Next Day Funding for Payment Users
Instant Deposit for Payments Users (based on eligibility)
Next Day Direct Deposit for Assisted Payroll users
More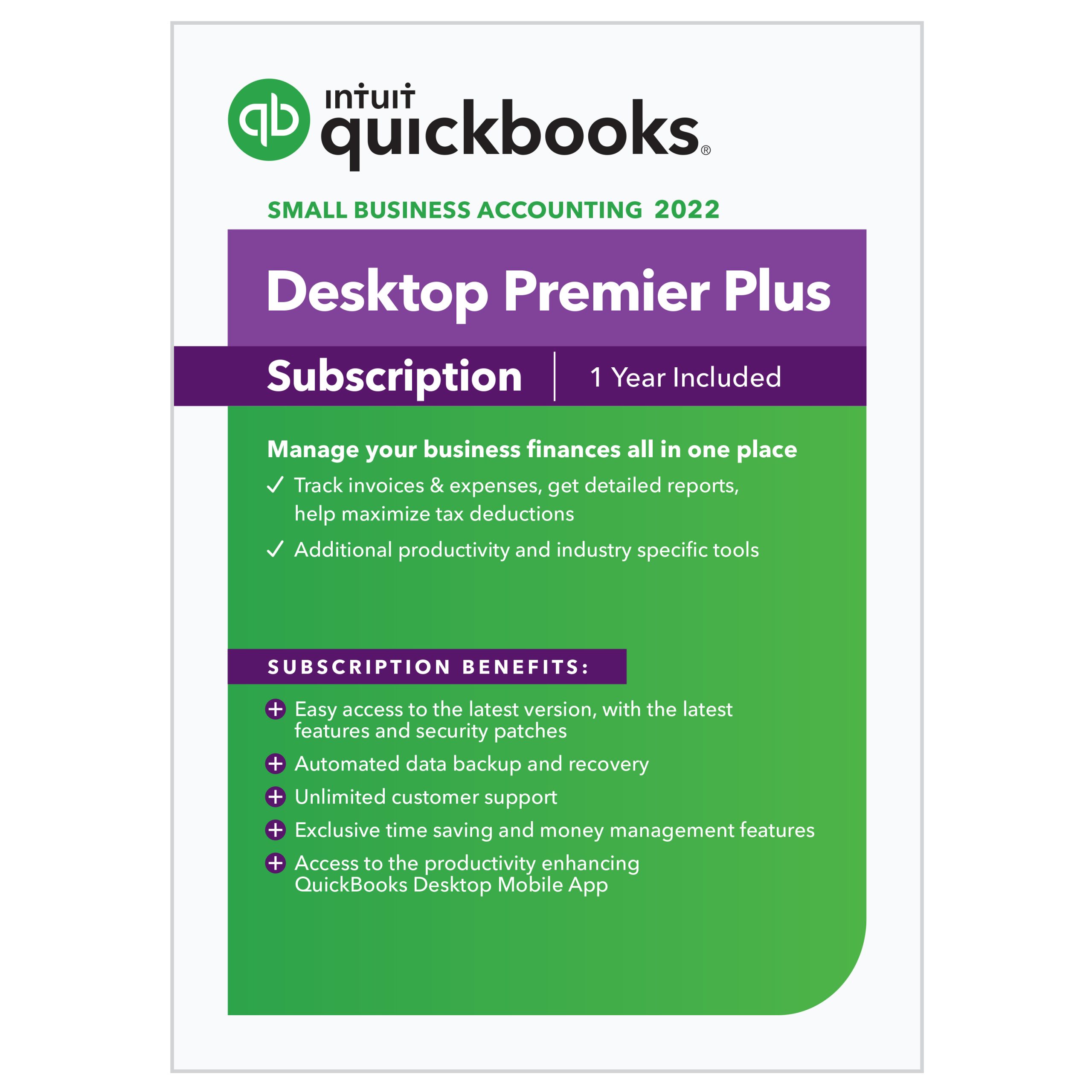 More features for more productivity
2022 New & Enhanced Features
Accomplish all your accounting tasks faster with a quicker, more reliable QuickBooks.

Get peace of mind by using a QuickBooks that meets modern operating  system standards.
Maintain seamless third-party integrations by utilizing developer preferred infrastructure

Schedule and pay bills faster within QuickBooks. Use the funding source you want and in the digital or physical form your vendors want.

Save time by scheduling and paying bills in QuickBooks, which then
automatically marks the bill paid, and notifies you once the money is sent.  
Gain financial flexibility by paying vendors from a card or bank transfer, then having the money sent via physical check or bank transfer.
Keep your vendors happy by customizing their payment method preferences for future payments.

Save time by having QuickBooks automate bill entries from the QuickBooks Desktop mobile app or an email address. Just photograph, import and review.

Save time by having your vendor send email invoices directly to QuickBooks, which then automatically drafts bill transactions for your review.
Stay organized by attaching files to build transactions for simplified audit trails.
Automatically upload or edit multiple bill transactions at once
More
Get paid more ways, fast.
Quickly and easily collect payments for items that do not require an invoice by sending a payment link.

Collect an advance deposit before starting work by sharing a payment link; then, send an invoice later if needed.
Eliminate the pre-work of creating an invoice by simply sending a payment link to customers.
Send only one payment link for the total amount owed to multiple invoices instead of sending separate invoices to the same customer.

Receive money from credit card payments in your bank account the day after they are processed.

Get credit card payments deposited the next day.
Applies to credit card payments including swiped, invoiced, or keyed.
See your money the next day even on recurring credit card transactions.

Get your money instantly when customers pay you. Even late nights, weekends, and holidays.

See the deposit in your account in minutes.
No long-term commitment. You get to choose when you need the deposit instantly, for example if you need to make payroll or to pay a supplier.
Get up to $5,000 per day with 24/7 funding availability – Late at night, holidays, and weekend (regardless of your bank's business hours)
Innovative | Trusted | Professional