Ability Financial Exchange listed on the QuickBooks Apps Marketplace
Providing innovative retail point of sale solutions for small to mid-market businesses using QuickBooks Online as the foundation.
North Canton, Ohio, November 23, 2022 – Ability Business is excited to announce that our proprietary sync tool, Ability Financial Exchange, is listed on the QuickBooks Apps marketplace. In addition to transactions, the QuickBooks add-on connector updates inventory and customer data between QuickBooks Online and QuickBooks Desktop Point of Sale for a monthly fee of $69.  Ability has been at the forefront of developing QuickBooks POS apps and QuickBooks add ons since 2006 and we are excited to reach this milestone of having our innovative sync tool available to all on the QuickBooks Marketplace. Our purpose has always been to provide solid and reliable apps that add functionality and features to QuickBooks. Ability Financial Exchange is a powerful QuickBooks add-on that can help save time and money, while streamlining operations and limiting errors.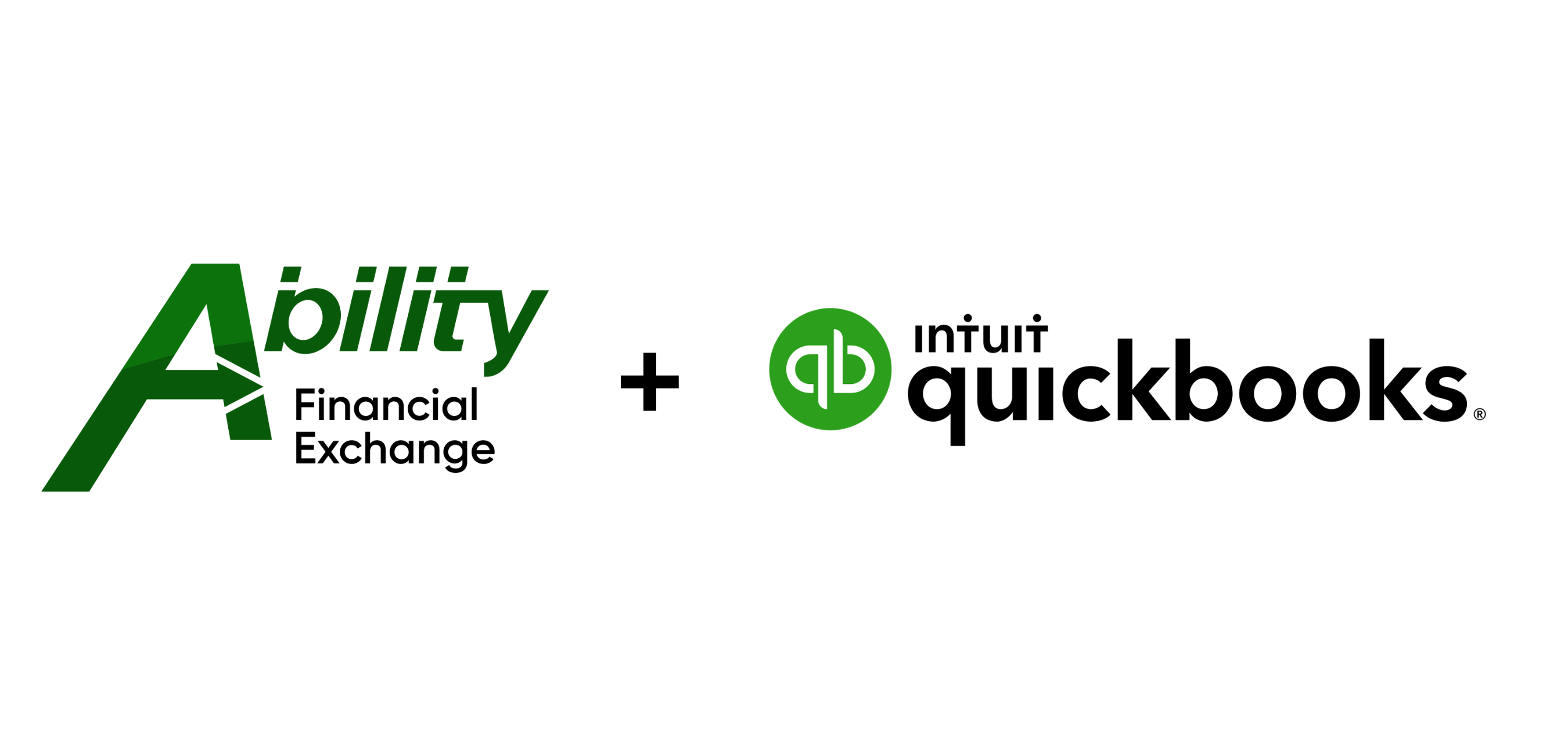 The Ability Financial Exchange app offers a retail solution that gives our customers the best of both worlds – a fully-featured point of sale system and access to QuickBooks Online financial dashboard anywhere, anytime! Ability Financial Exchange seamlessly integrates, saving you time and decreasing potential costly errors. 
In today's world, we are noticing that small and mid-market businesses are stacking QuickBooks add-ons with QuickBooks Online to meet the demands of a pivoting world focused on automation and e-commerce. Ability Financial Exchange is one such QuickBooks solution that will now be simple for everyone to access via the QuickBooks Marketplace. 
"Ability Financial Exchange was developed to offer a versatile and flexible retail solution," said Lisa Burnett, General Manager at Ability Business. "The adaptation to this solution has been well received, and we continue to see triple-digit growth."
Ability is a member of the QuickBooks Solution Provider Program, certified to support you and help you take advantage of Intuit's QuickBooks offerings. Ability Business is a top QuickBooks Solution Provider (QSP) and has been given numerous awards. Our relationship with Intuit allows us to bring you the best products and solutions and give you the tools for your business needs. Developing QuickBooks add ons and apps that solve specific problems and make using QuickBooks more effective and enjoyable has long been part of our mission.
The process to add Ability Financial Exchange to the QuickBooks Marketplace was meticulous with a full review of our flagship Saas offering with Intuit's marketing, security, and technical requirements. It was a team effort involving everyone from development and support to sales and marketing. Everyone at Ability shared insights and perspectives which made this possible.  
Ability has a long-established relationship with Intuit as a pivotal partner in the retail vertical with our Ability POS Apps and services.  Our client base includes a variety of retail verticals: 
Boutiques

Consignment

Specialty Retail

Produce Markets

Garden/Landscape

Grocery & Deli

Meat & Fish markets

Bulk Foods

Cheese Shops

Liquor & Wine 

Office & Supply

+ more
It is not unusual that our client's retail solutions include an Ability POS app like Integrated Scale, Round Up Donations, Surcharge, Age Verification, and Customer Display that assists in streamlining workflows.  Learn more about our Ability  POS Apps.
The projects we typically perform for clients include software selection, set-up, implementation, training, troubleshooting, and consulting for QuickBooks. We also consult and develop special projects like custom sync tools, reports, and apps.  It is from working closely with our clients and assessing their needs that led to the development of Ability Financial Exchange, and having it be available on QuickBooks Marketplace was a natural progression from that starting point.
As a veteran QuickBooks Solution Provider, our team has been involved with QuickBooks in various ways, always forward-looking to future business needs.  Below is a  snapshot of our accomplishments over the years:
QuickBooks Solution Provider Advisory Council

QuickBooks Solution Provider POS Council

Award Winning QuickBooks Solution Provider

Certified QuickBooks ProAdvisors

QuickBooks Solution Provider, Better Together Shark Tank Winner – 2018, 2017, 2016

Trainer/Writer Network Member

Top 100 ProAdvisor – 2022, 2021, 2020
For more information, visit abilitybusiness.com.  We would love to hear from you and discuss your retail needs.  And look for Ability Financial Exchange on QuickBooks Marketplace!
ABOUT ABILITY BUSINESS
Ability Business is an innovative consulting and development firm located in North Canton, Ohio. We provide valuable solutions for small and mid-sized businesses with QuickBooks® as the foundation. Learn more at abilitybusiness.com.