About Brown County Art Guild
Brown County Art Guild is nestled in Nashville, Indiana located in the historic Minor House on South Van Buren Street. Their passion is Art including those of local artists that consign paintings, jewelry, pottery, and reproductions. This non-profit is busy year-round greeting visitors,      displaying and selling art, offering workshops & artist talks as well as hosting special and annual events.  They needed a complete business solution that would give them time back and provide reliable, accurate reporting. In May of 2016, Jim Railing, Interim Director, contacted Ability Business after reading about Ability Consignment and wanted to learn more. As he shared what their needs were and what some of the obstacles have been, Ability Business was able to analyze their current system and propose a solution that would maximize their small business utilizing QuickBooks software.
Executive Summary
Their business was suffering from underutilizing QuickBooks Point of Sale and QuickBooks Financial as stand-alone systems. The "old setup" made it difficult to track Consignment inventory and financial reports were inaccurate and outdated as sales info was manually re-entered into QuickBooks. With an updated version of QuickBooks Point of Sale syncing successfully to QuickBooks Premier, Ability Consignment to calculate Payout Reports and insert Bills; plus, consultation and training from Ability Business, Brown County Art Guild is able to get back to what they really love, ART.
Three Challenges
1. Double Data Entry
Brown County Art Guild was using QuickBooks Point of Sale Desktop and QuickBooks Financial however they were not connected to sync.  Sales data was re-entered manually into QuickBooks and various systems.
2. Tracking Owned and Consigned Inventory
Brown County Art Guild was using QuickBooks Point of Sale Basic to manage inventory, ring sales, and run reports, however, tracking consigned inventory and creating payout reports were tedious and laborious. Loss of information from one system to another.
3. Accurate Reporting
As a non-profit, it is important to have reliable, accurate, and up-to-date reporting to make business decisions and report to the board.
Before contacting Ability Business, I reached out to several consultants/experts about addressing the problem with the inability to sync the POS to QB.  Each of these prospective consultants suggested the problem could be resolved within less than a half of a day.  I was surprised they could express such an optimistic assessment and I doubted they understood the extent of the problem.  I was frustrated that these prospective consultants deemed it unimportant or unnecessary to spend the time to look more closely at our situation to more fully understand the scope of the project.

~James B. Railing, Board Member, Past Interim Director, March 2018
Software Solution
QuickBooks Point of Sale Pro, QuickBooks Premier, Ability Consignment
POS App Addons:  Ability Customer Display and Ability Membership
Ability Services
Consulting, Training, Data Clean-up, On-going Support
After some time of searching and getting "empty promises" spending thousands of dollars on "dead-end Expertise" in QuickBooks, etc. At my wits end!  A call into Ability Business and Lisa Burnett… Who fully understood our unique and complex challenges, calmly and graciously, walked us through the many possible solutions for our issues. AB [AbilityBusiness] and Lisa B had the answers we had been searching high and low for. PLUS, it was very affordable and worked with the systems and technologies we had. Only minor purchases for any add-ons required.

–David Nickel, Past Board President,  Brown County Art Guild, March 2018
Highlights of Project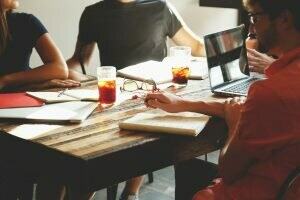 Data & Chart of Accounts Cleanup
Reorganized and defined a new QuickBooks Chart of Accounts for reporting needs

Remapped QuickBooks Accounts for Point of Sale items to align with Chart of Accounts
QuickBooks Point of Sale and QuickBooks Premier
Upgraded QuickBooks Point of Sale from Basic to Pro to utilize custom fields, layaways, and employee time tracking.
Connected QuickBooks Point of Sale and QuickBooks Premier to sync.
Developed Workflows
Provided Training
Eliminated double data entry of Sales, Payments, Vendor Bills, Donations
Able to differentiate between owned and consigned inventory
Ability Consignment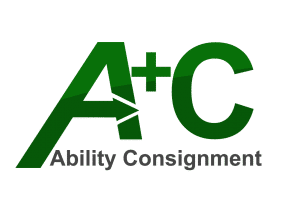 Refreshes Sales Data from QuickBooks POS
Generates a Payout Report
Automatically Inserts a bill into QuickBooks.
Eliminated tedious and manual reporting calculate payout and enter a bill manually
Results
Brown County Art Guild has saved time and money allowing them to focus on what they love – Art! At the end of the month, Consignors receive a Monthly Report along with their check. QuickBooks Reports like Profit & Loss and Balance Sheet are reliable and accurate for monthly board meetings. This past 2017 Holiday Season, Brown County Art Guild was able to expand their art display at West Baden because they were given back time to invest in other projects and had a solution in place to be successful. As Brown County Art Guild's Trusted Advisor, Ability Business continues to provide on-going consulting and support as the business grows and flourishes.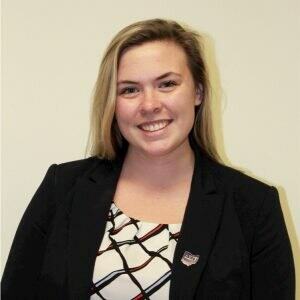 Written by Sara Henning
Freelance Writer, BGSU Business Student
Freelance Writer, Bowling Green State University student studying Marketing and Entrepreneurship. I'm just trying to find my way in the crazy world. To do so I believe you must bring your whole self to the table if you want to thrive; your personality, your sense of humor, and most importantly, your heart.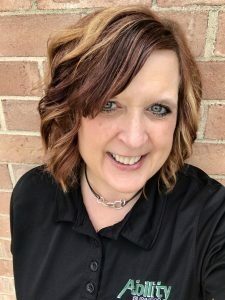 Contributions by Lisa Burnett.
Lisa is a Certified QuickBooks Proadvisor and General Manager, Consultant at Ability Business.
She is a "Jill of all Trades." A proud BGSU Mom, #GoFalcons. Mom of a preschooler. In her spare time, she loves scrapbooking, photography, outdoors & puppy dogs. Her favorite quote is "Live, Love, Laugh."