Lisa Burnett Chats about Top 100 ProAdvisor with Insightful Accountant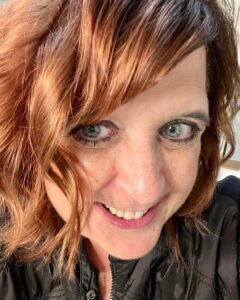 Lisa Burnett recently chatted with Insightful Account about the Top 100 ProAdvisor Award. She shared her thoughts about strategies & initiatives for 2022 and forward, trends, her to-do list, future expectations, and more. 
Here is a snapshot of the chat:
What are some of the biggest issues/trends impacting the accounting space today?
Without a doubt, retail is changing at a rate that is faster than ever before, particularly e-commerce. As everyone knows by now, the pandemic has changed how people shop, with some of those changes being temporary, some permanent and some continuing to evolve. 
It can be exhausting for folks in retail verticals, and we're here to help alleviate some of that fatigue. As QuickBooks Service Providers with two decades of experience, we are able to help folks choose the right QuickBooks tools and Ability's third-party QuickBooks add-ons that are customized to their business needs and will save them time, money and, most importantly, stress. The world changes and Ability Business adapts—it's what we've always done and will continue to do.
What's the biggest item on your to-do list right now?
The biggest item on our to-do list is also the most exciting for us: the launch of our unique Ability Financial Exchange tool on the QBO Marketplace. A

bility Financial Exchange is our proprietary QuickBooks sync tool that syncs QuickBooks Point of Sale with either QuickBooks Online or QuickBooks Enterprise. 
While QuickBooks Point of Sale is an incredibly powerful and full-featured program, one of its drawbacks is that it has to be manually synced with QuickBooks Online, which costs time and creates the potential for costly errors. Ability Financial Exchange seamlessly syncs information in real time, meaning you can run reports with real-time, up-to-date information anywhere and at any time.
Of all the solutions we have innovated and implemented, Ability Financial Exchange is the one with the potential to create the biggest positive impact for the greatest amount of businesses. It's proven to be successful among Ability's client base and having it on the QBO Marketplace will make it accessible to all who can benefit from it. We hope to launch it on the QBO Marketplace by the end of 2022 or early in 2023.
What are your expectations moving forward?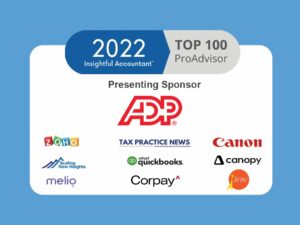 We expect that the pandemic-fueled explosion of e-commerce is here to stay, and as such, retail businesses will need versatile and flexible solutions to meet the demands of a rapidly changing marketplace. Indeed, this is where a lot of our focus as QuickBooks Service Providers and overall problem-solvers will be in 2023 and beyond. We want to be prepared to help businesses navigate the ever-evolving retail landscape.
What's the best piece of advice you can offer your clients today?
Do your research and homework when investing in business tools or solutions. And certainly, don't think you have to be an expert in every area or do all the work yourselves. That's why consultants like us exist. We can take the deep dives into the complexities and questions that keep you awake at night. We really are here to make your life easier and your business more profitable.
What was the best advice you ever received?
Never stop learning, never stop innovating. Dreaming big is wonderful, but learning is how you make big dreams come true.
You can read the full article here.
All the best,
#teamAbility
---

About Insightful Accountant: Insightful Accountant is an independent news and information source written specifically for the small business advisor who needs to stay current on the latest news and offerings in accounting technology; including updates from Intuit, Xero, Sage and the hundreds of add-on products serving the small business ecosystem. With news and insight specifically written to help the advisor better serve their clients while building their firm, Insightful Accountant is unlike any other news source serving this space, you can subscribe here.

About Ability Business:  Ability Business is an innovative consulting and development firm as well as an award-winning QuickBooks Solution Provider.  Ability specializes in small and midsize business solutions, offering clients an end-to-end solution with QuickBooks as the foundation.  They are known for their suite of Ability POS Apps which add features and functionality like age verification, scale, signature capture, customer display, + more to QuickBooks POS. The development team contuninues to focus on Ability Financial Exchange, a near real time sync tool that connects QuickBooks Online and QuickBooks POS Desktop and offers small and midsize businesses a solution that is designed for business growth.